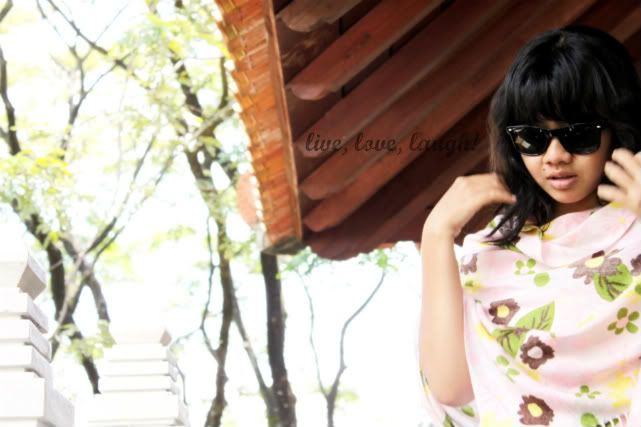 Hello! Good afternoon, how's your day? Still good, don't ya? Keep spirit and put a smile to face the rest of the day :)
This photo was taken during
Hanake Shop
new collection photo session. But, this outfit is my own wardrobe. Photo session located in my university park.
Black Rayban Space by Hanake Shop, Unbranded Flower Pashmina, White Top by Big Jill, Denim Short by Zara, Electric Blue Tight from Korea, Unbranded Blue High-Waist Pants.
Maybe this is my last post before I'm off for couple weeks to celebrate Idul Fitri, will be back next month. Also back to the college too, back to task, assignment, project, test, and others college thingy, back to routine daily, back to reality that I am a 5th semester Agribusiness student. Hope I have some extra time to blogging when I'm back to college.
Anyway, Happy Idul Fitri yah :) Minal Aidin Wal Faizin.
Cheers,
Nces ♥
BLOG
|
TWITTER
|
SHOP